"STEVE" – A Short Film on Safeguarding Adults | Struggles of Parenthood and the Need for Support (Part of a Trilogy)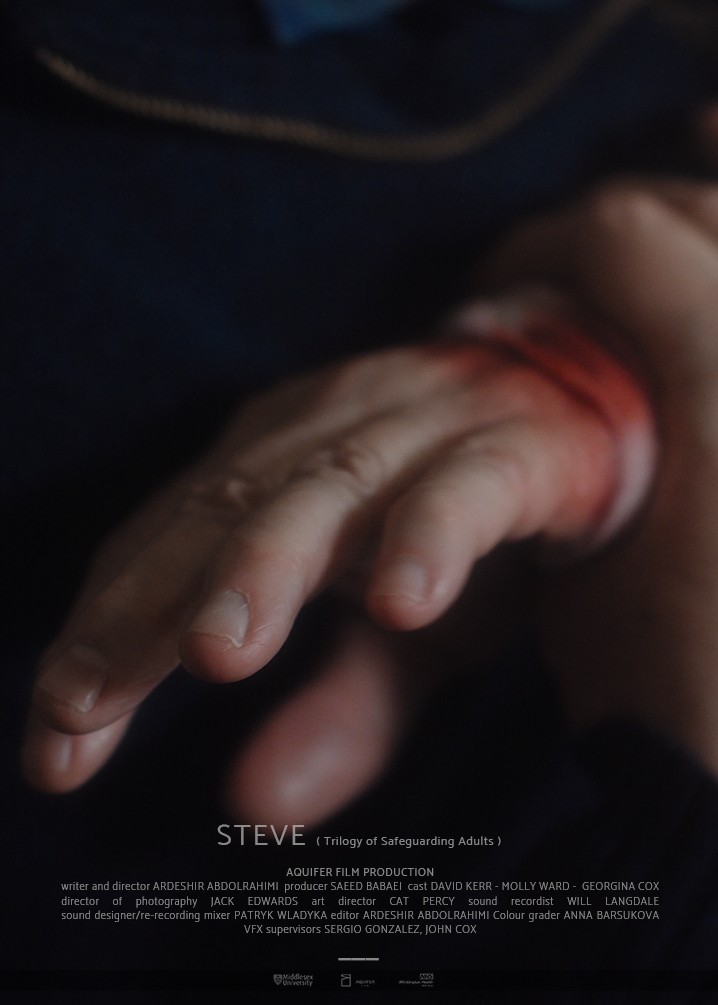 Steve is a single father who is unable to deal with the extreme behaviour of his teenage daughter. He has been hurt and needs help.
Year: 2020 
Duration: 5 min 
Language: ENGLISH 
Category: Short drama 
Country: United Kingdom
"STEVE" is a powerful and emotionally charged short film that delves into the challenges faced by Steve, a single father who finds himself overwhelmed by the extreme behaviour of his teenage daughter. This gripping drama is part of a compelling Trilogy centered around the vital theme of safeguarding adults.
Set in the United Kingdom, "STEVE" explores the poignant journey of a father trying his best to navigate the complexities of parenthood while dealing with his own emotional scars. The film takes viewers on a thought-provoking five-minute rollercoaster as it shines a light on the struggles faced by Steve and the importance of seeking help.
As we witness Steve's journey, we become immersed in the harsh realities he encounters, understanding the depth of his pain and his desperate need for assistance. This engaging short film explores themes of vulnerability, resilience, and the power of support networks in challenging times.
Through its concise yet impactful storytelling, "STEVE" raises awareness about the challenges faced by single parents and encourages dialogue around the importance of safeguarding adults. It serves as a reminder that seeking help is not a sign of weakness but rather a courageous act that can make a significant difference in one's life.
"STEVE" is a testament to the resilience of the human spirit and a compelling call for empathy and understanding. Its universal themes resonate with audiences of all backgrounds, offering a poignant reflection on the struggles faced by individuals and families alike.
Don't miss this thought-provoking short film that will touch your heart and leave you with a renewed appreciation for the power of support and compassion. Join us on this emotional journey as we explore the depths of Steve's world and contemplate the significance of safeguarding adults.
production AQUIFER FILM
writer and director ARDESHIR ABDOLRAHIMI
producer SAEED BABAEI
cast DAVID KERR, MOLLY WARD, GEORGINA COX
director of photography JACK EDWARDS
art director CAT PERCY
sound recordist WILL LANGDALE
sound designer/re-recording mixer PATRYK WLADYKA
editor ARDESHIR ABDOLRAHIMI
colour grader ANNA BARSUKOVA
hair and makeup CHARLIE BRODERICK
VFX supervisors SERGIO GONZALEZ, JOHN COX