ABOUT AQUIFER FILM STUDIO
Film and Photography Studio Hire London
Cyclorama Studio – Blackout Studio – Drive-In studio – Green Screen Studio
ALL FOUR FEATURES ARE INCLUDED WITH ONE FIXED RATE! 
Aquifer Film Studio is a photographic studio in East London, the heart of the Art community of London with a unique design and great access. You can use the space in any way that you need for your project. From White daylight cyclorama to full pitch-black Blackout stage in a matter of seconds! A few minutes after you can have the 14m U-shape Green Screen up at lit! Fancy adding a Car or Motorcycle to your scene? Easy ground floor access from the parking in front of the entrance onto the stage could not make it more convenient as it is possible in our studio.
Having worked in the industry for several years as part of the crew members, here at Aquifer Film Studio we are making sure everyone behind and in front of the camera benefits from the space in the best possible way. The studio has been designed in a way that the social distancing practice is applicable and everyone can work with peace of mind in a safe environment.
We are running our studio with sustainability in mind, therefore the productions that share the same value can benefit from a variety of offers that are available for them.
Ideal for Commercials, Photoshoots, Music videos, Virtual Production, VFX, Car, and Motorcycle shoots, Building sets, Short films, Art projects, etc.
"I have had the pleasure to work at Aquifer Film Studio, preping some model's hair and beard for the photoshoot.  The studio's lighting is great, they have dedicated area with two chair's to prep your model's for the filming. The staff and the owner's are so helpful and responsive during the shoot that's always a bonus too!"
Parsa Rad
"Studio was in a good location, with great facilities. Would definitely recommend to people in my film network and beyond!"
Roan Lenihan
"I had a photo shoot in their studio and I requested specific settings and they did a brilliant job above my expectation.I brought my car inside the studio the place was specious it could fill up 2 cars which is great for car lovers."
Khashayar Tajik
"Really good experience very nice, caring and understanding would definitely recommend."
Roy Jones
"Great space! Lounge area was super comfortable and well equipped, the owners were very helpful too, I used the studio to shoot a music video and I would definitely hire it again in the future. Cheers Aquifer."
Filippo Locatelli
"I was recommended by a friend for photo shoot for business propose, really happy they've done magic, friendly environment really professional highly recommended"
Pedro Flake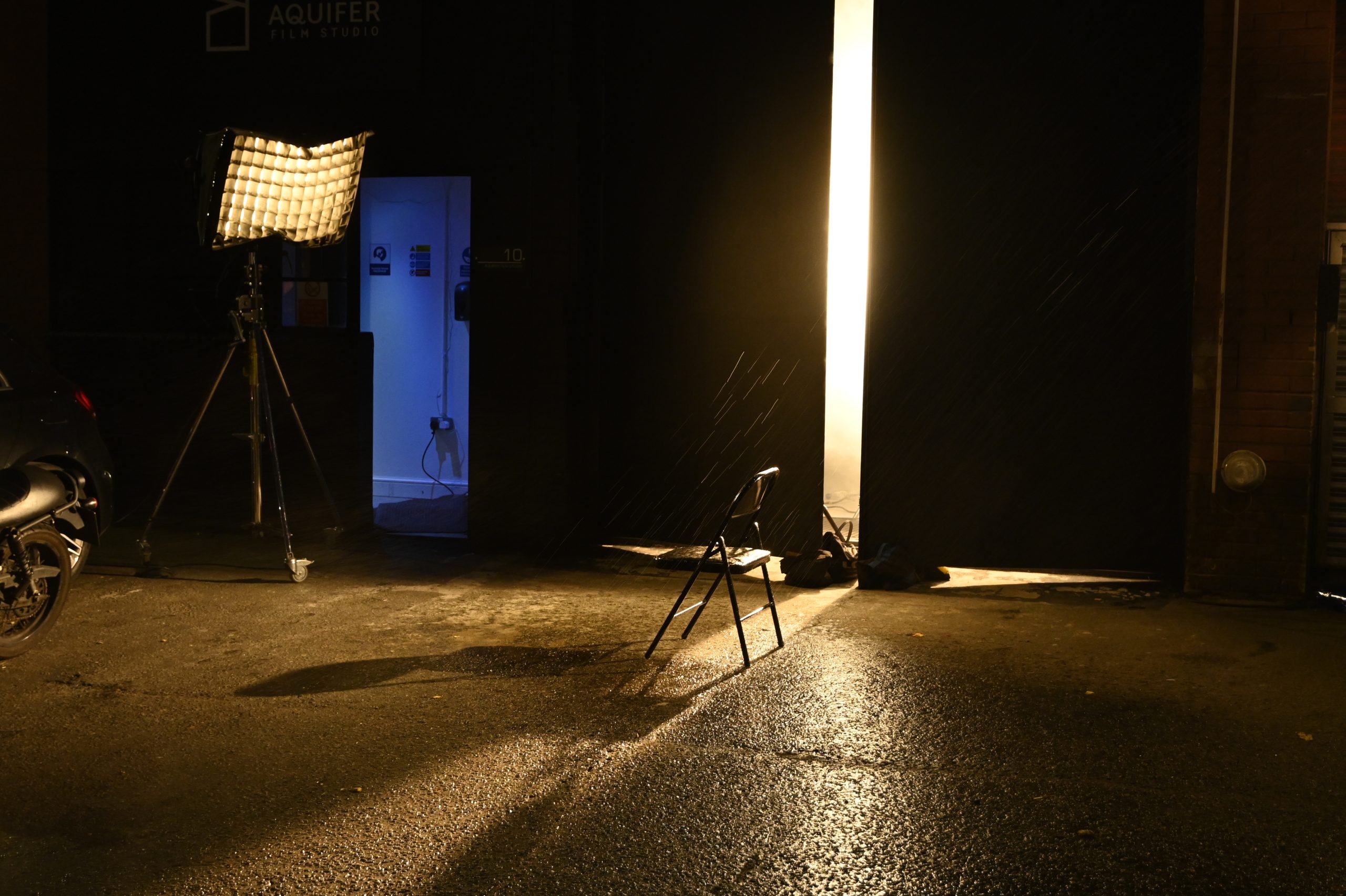 With full 24/7 access, we are offering unlimited timescale in our calendar. You do not have to worry about tailoring your shoot in our studio based on the opening hours. If working at night and doing a night shoot is what saves you in production cost and time, then let us know and we will arrange a time that works for you.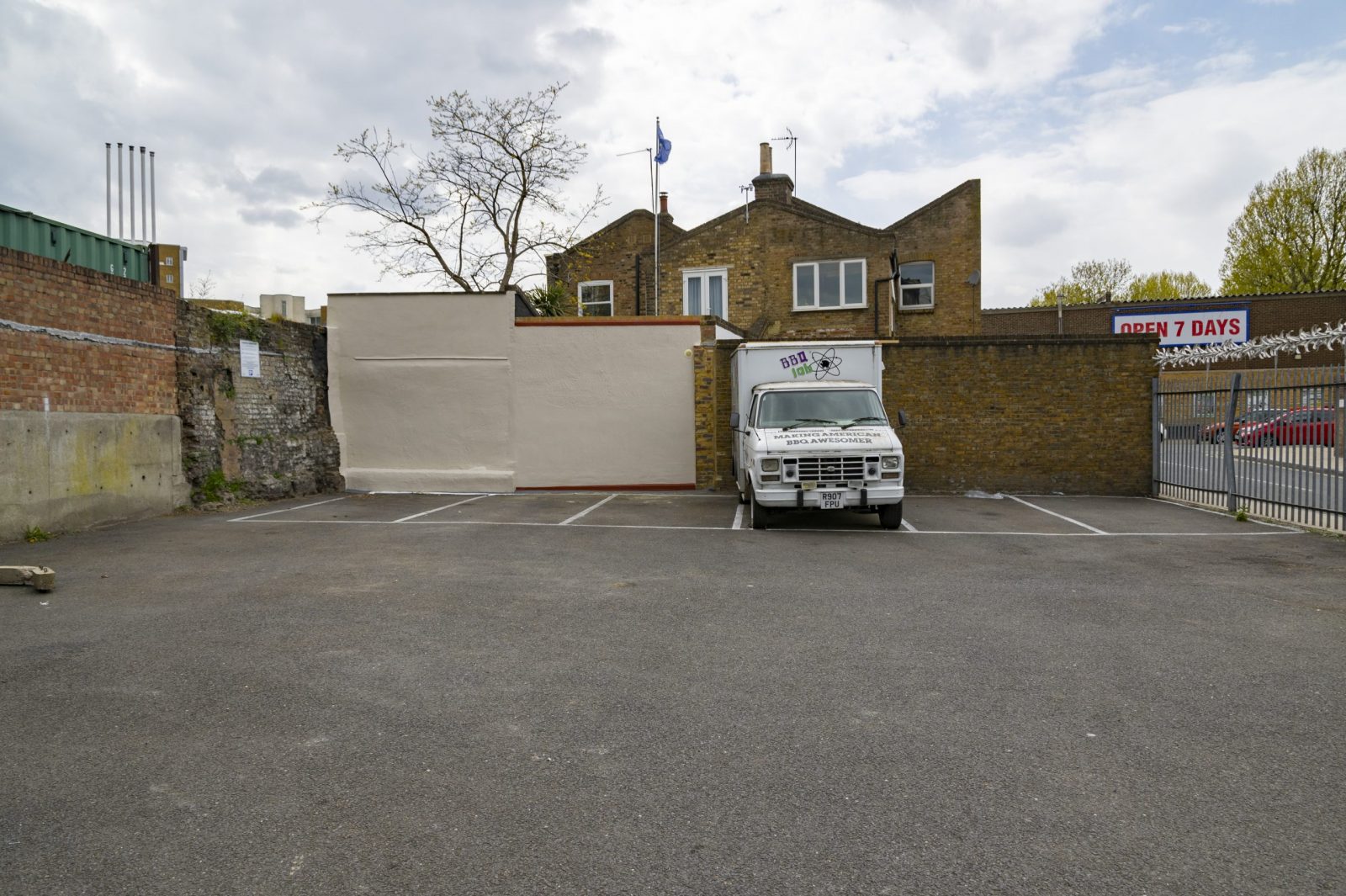 All the parking spaces are right on the doorstep of the studio and in a private yard managed by the external parking management company. On your arrival, you will be provided with the instruction to pay for your parking based on the duration of your stay.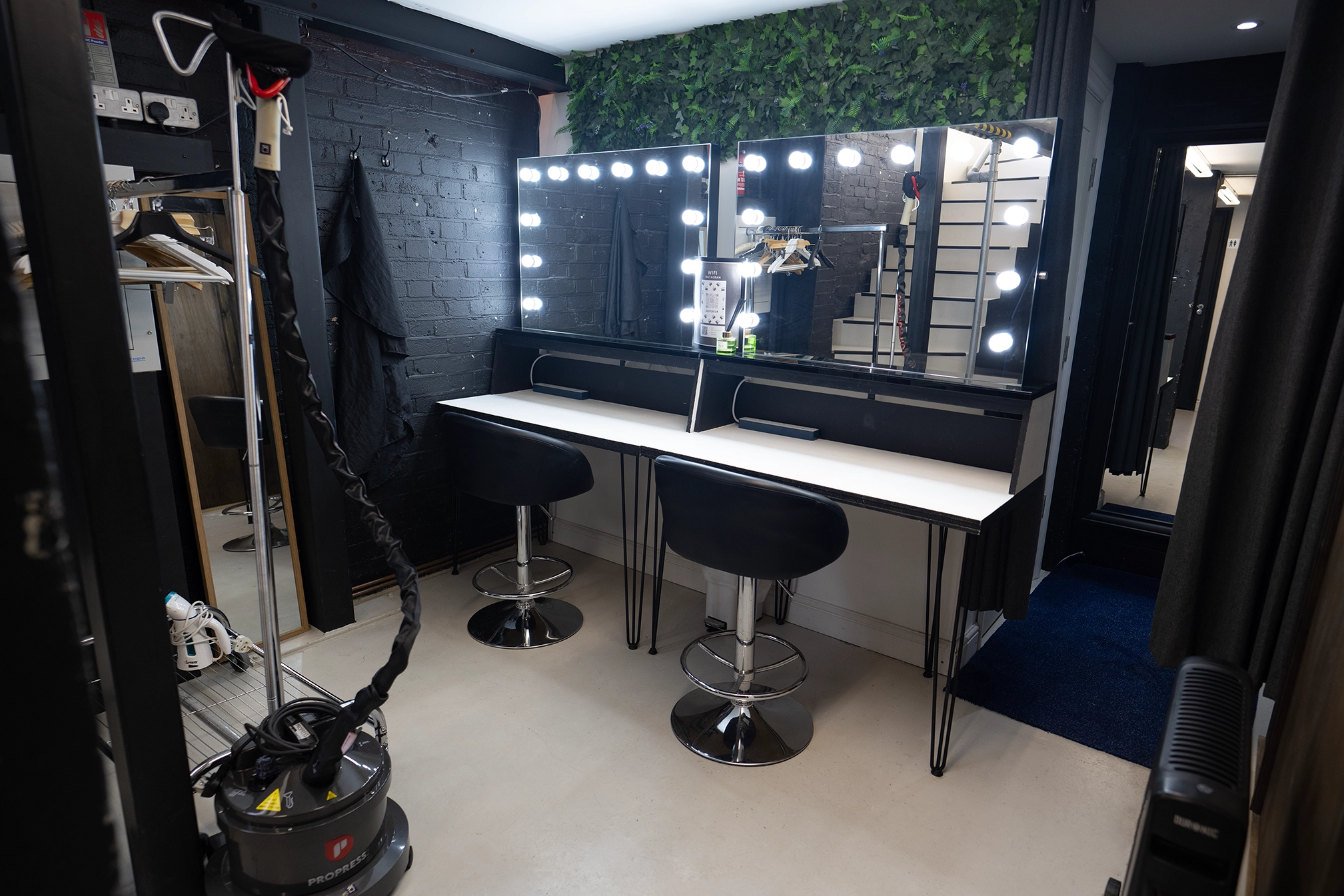 As part of your booking, you will have access to the hair and make-up area, which includes two vanity tables with 100 x 70cm Hollywood mirrors and dimmable LED lights. Both tables are also equipped with 13amp plugs as well as USB ports and chargers for all kinds of phones and tablets. In case there is heavy make-up involved, there is also a shower room for a piece of mind.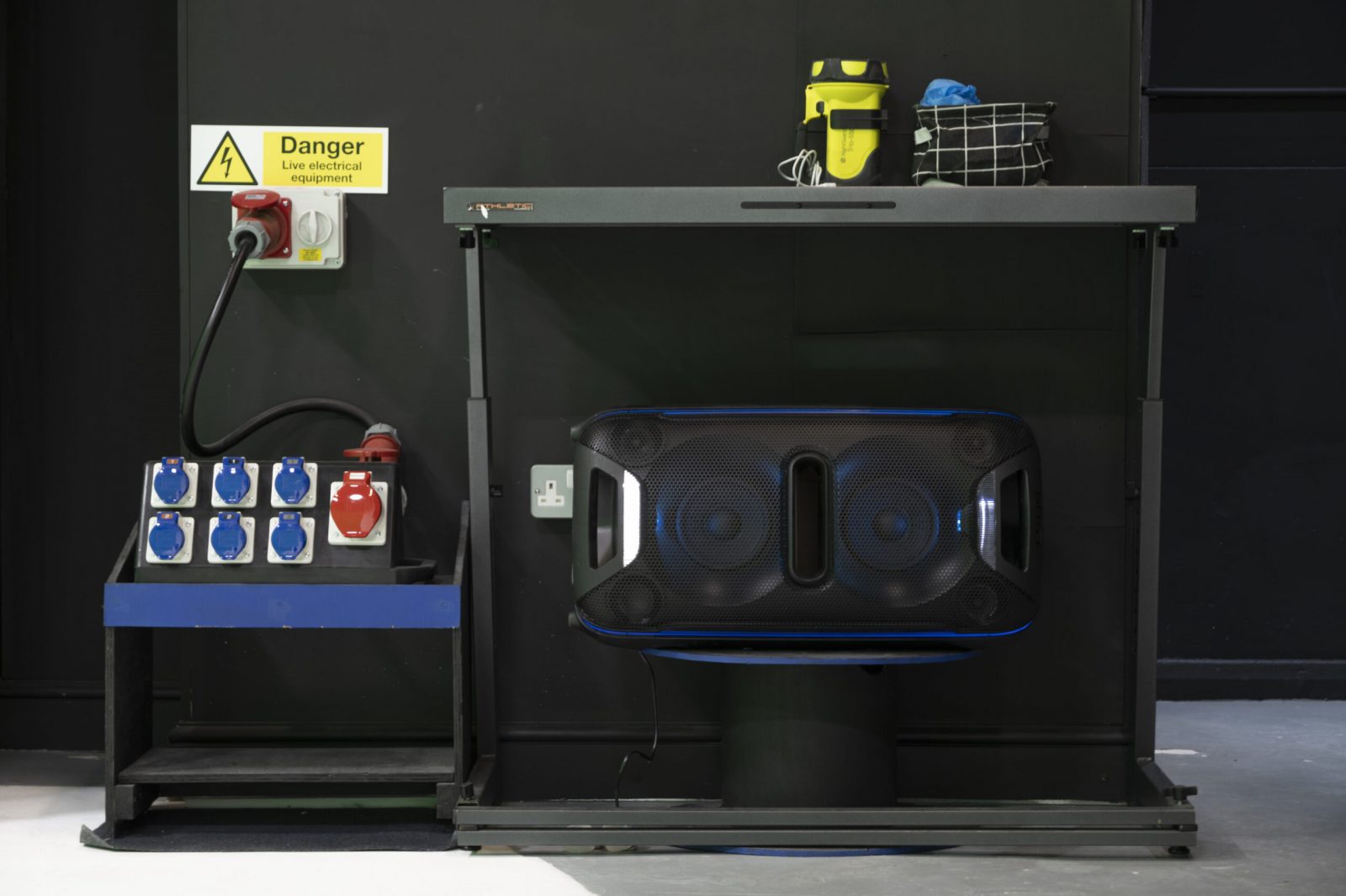 We are proud to be running on 100% renewable energy in our entire space of the studio. We are running on a 64amp Three-Phase power supply for our studio, from which the stage has its own dedicated 32amp Three-phase power supply. With this, you can always make sure there is plenty of power available.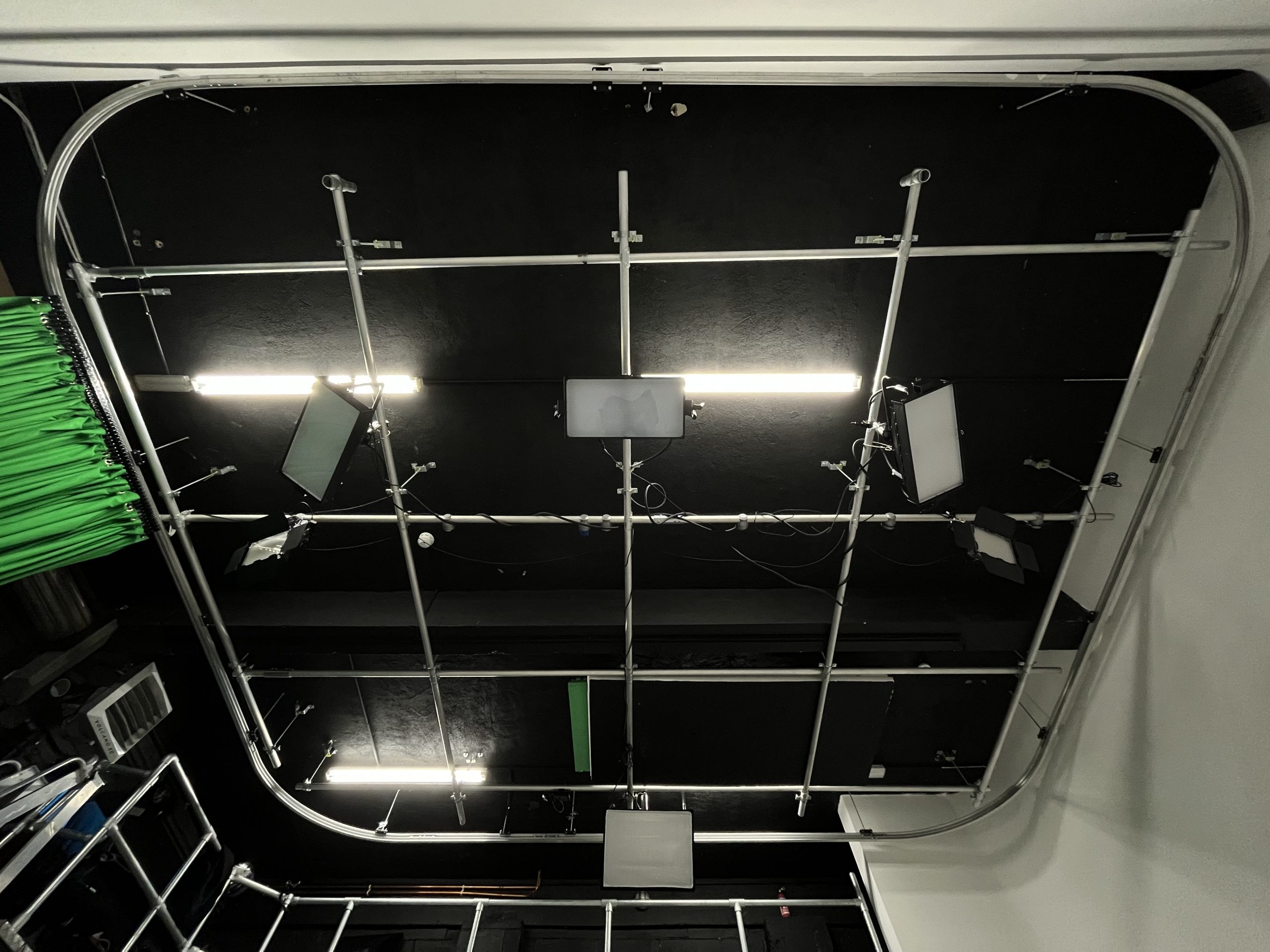 FIXED WIRED LIGHTING GRID
With a full fixed-wired lighting grid all over the stage, you can light the scene with a lot of flexibility without running cables from the grid to the ground by using 16amp and 13amp plugs on the grid itself. This can help massively to reduce the risk of running too many cables around and fewer visual abstracts on the stage. The crew and production also save time with this feature and ultimately bring down the cost.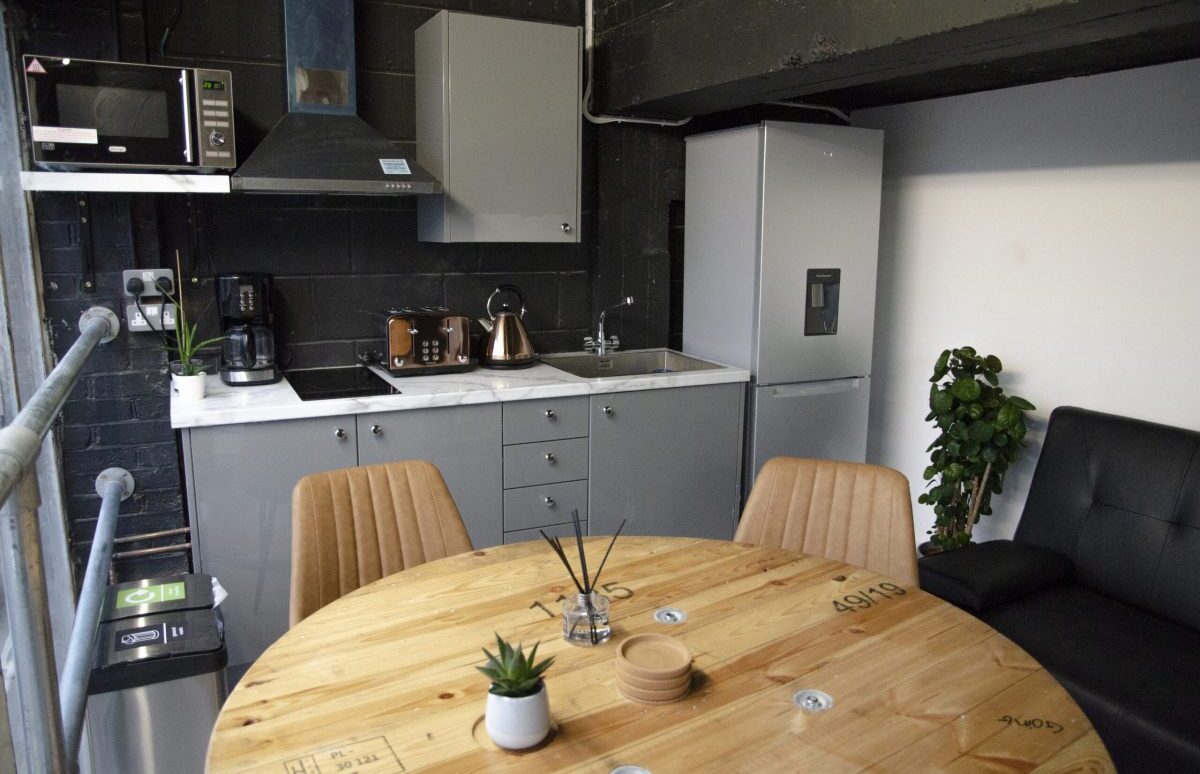 When you book with our studio, you will also have access to our kitchen facilities and the lounge area. We have a fully fitted kitchen with tea and coffee facilities, an electric hub, a fridge, a freezer, and a microwave oven. This is a great area for your cast and crew to spend time away from the stage as well as a space for your catering.
BALCONY OVERSEEING THE STAGE
One of our unique and inspiring features in the studio is our balcony overseeing the stage. This balcony has a great view over the stage as well as providing special possibilities for creative works. Your VIP guests, producers, and even some crew members can utilise this space in their own ways. You can use it to mount lights or even place your camera for low-angle shots without spending a fortune on different pieces of equipment. This will defiantly add a high-value point of view to your production.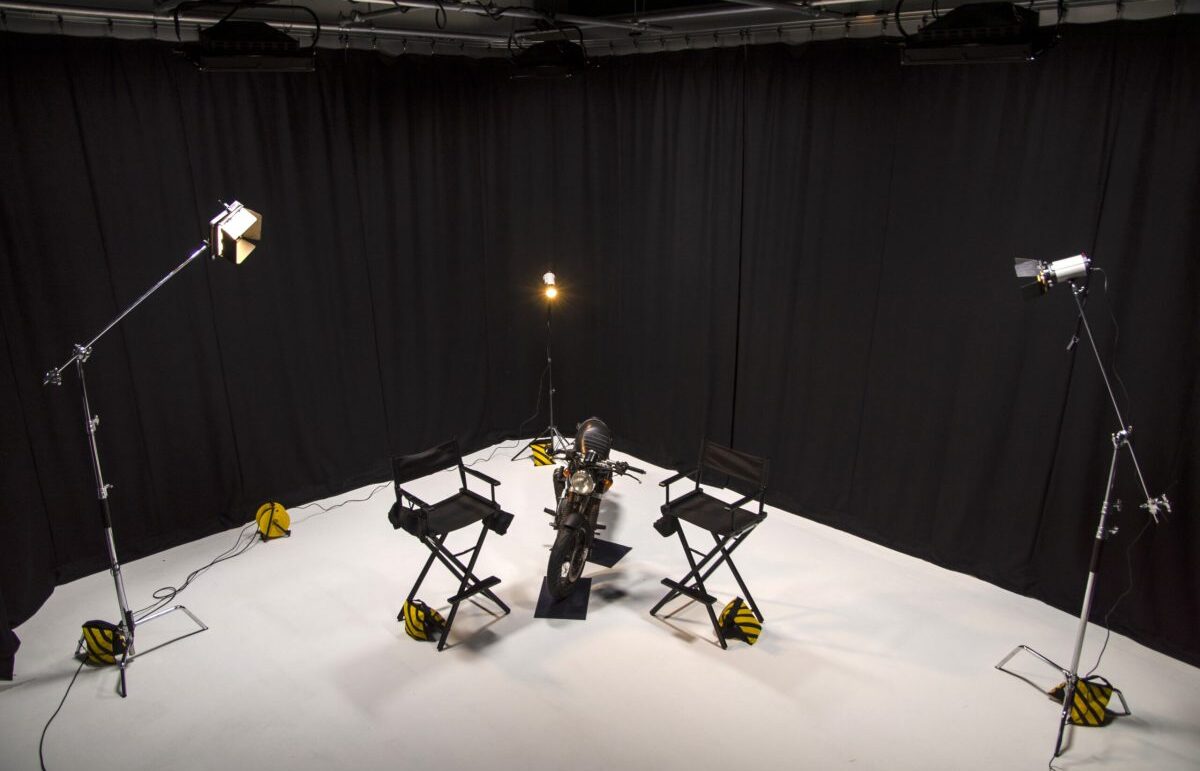 The 360-degree curtain track around our stage allows you to move the Blackout drapes and Green screen drapes to any desired position based on your scene. Achieving a U-shape drape in any direction that works for the shot is an easy task. You can easily move, remove and reposition the drapes.